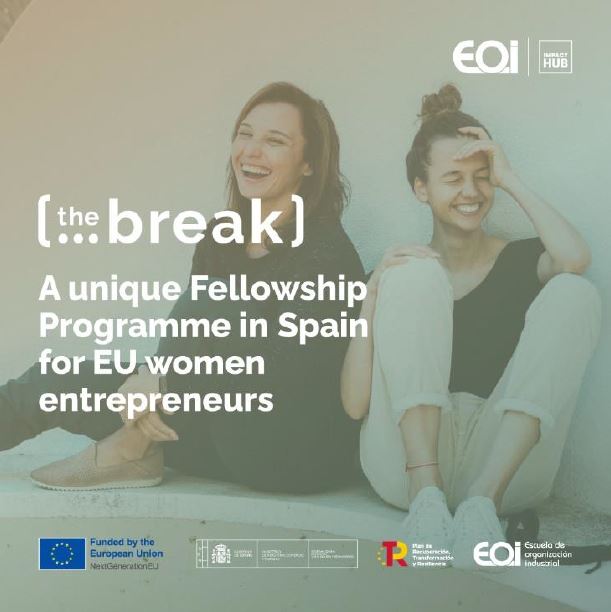 Publish Date:
17 May, 2022
A new fellowship programme for women entrepreneurs residing in the EU called "The Break", funded by the European Union, powered by Impact Hub Madrid, just opened applications!
The programme is looking for 280 women who want to boost their business, learn through training and create a strong community of women!
It is a 2-month entrepreneurship programme that will mix one month of remote training with a 28 days retreat in Spain.
It will include more than 50 hours of training and mentoring, as well as plenty of time to keep working on your project.
It is valued at +7,000€ and funded by the European Union, meaning that your training, accommodation, travel and main activities related to the programme will be covered!
The Break accepts women entrepreneurs that are EU residents outside Spain, and have a project or business idea with no more than 5 years since constitution.
Sounds good? Is this you or someone you know?
Then go to their website https://the-break.eu/ to apply or send this email to that friend who is perfect for this entrepreneurship programme!