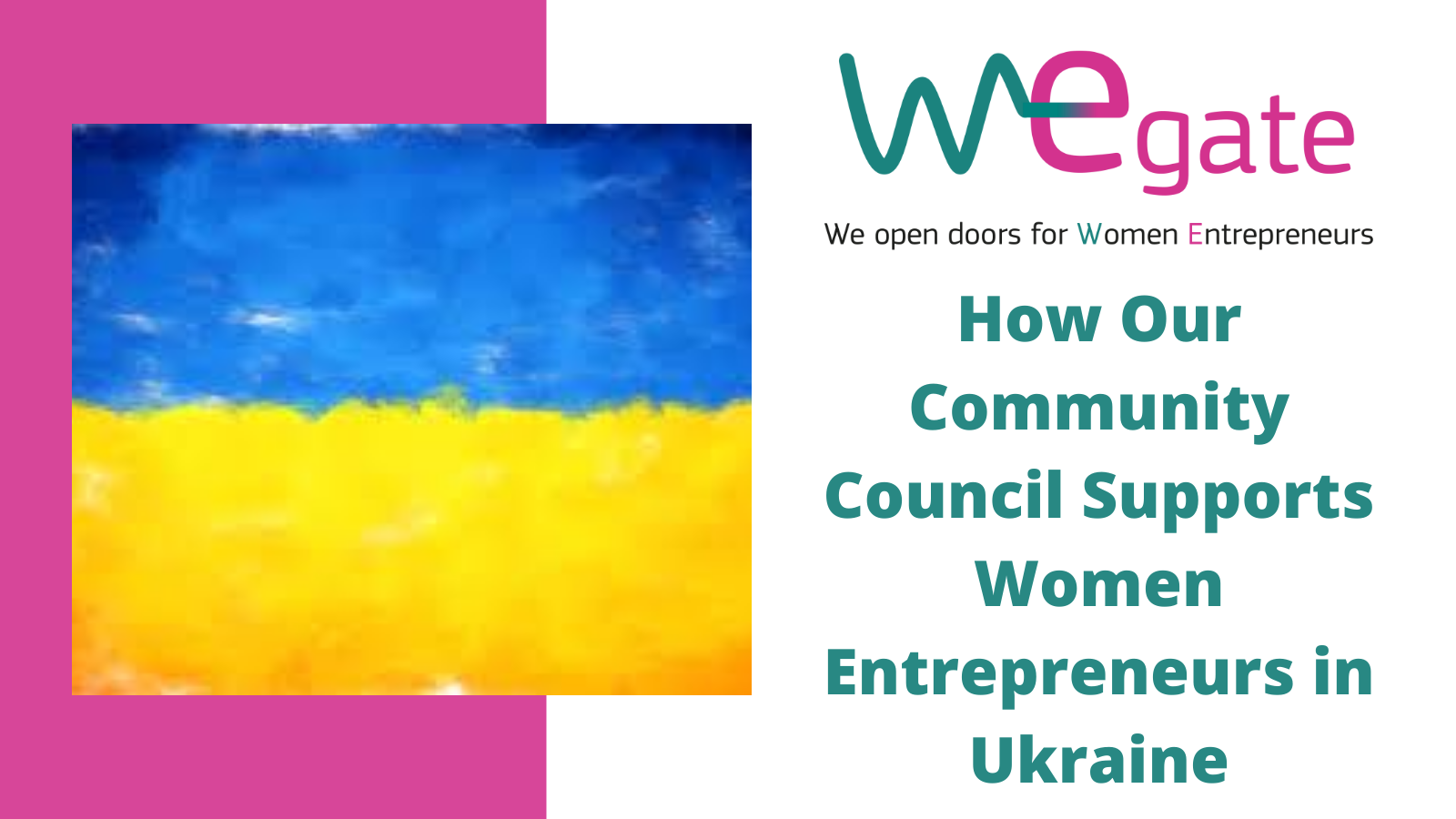 Publish Date:
10 May, 2022
Discover here how the WEgate Community Council members have been supporting women entrepreneurs in Ukraine:
ATHENA (Approaches To valorise the High ENtrepreneuriAl potential of migrant women to contribute to their social and economic integration) is a two-year project funded by the AMIF Program. The overall objective of the project is to contribute to the economic and social integration of migrant women in the EU society by improving the services of entrepreneurship support oriented to migrant women and creating a specific entrepreneurial path for them.
More information can be exchanged with Digital leadership institute http://dlii.org/
They had a Gala on March 08th a very big and important business event in Romania and throughout their partnership with the Red Cross they launched a campaign for raising the donations for Ukrainian refugees. Their members are involved actively in supporting the refugees, especially women and children.
More information can be exchanged with Romanian national confederation for female entrepreneurs – CONAF https://conaf.ro/en/
| | |
| --- | --- |
| Viorica Puscas, Executive director | |
The Ukrainian Startup Fund continues to help startups and is launching a platform for matching proposals from partners and startups that need support.
FOR MENTORS: If you would like to support and share your experience with Ukrainian startups, click on the "Become a mentor ".
FOR PARTNERS: If you are a partner or a sponsor and can donate money to support Ukrainian startups during the war, click on the "Add Your Support ".
FOR STARTUPS: If you are a Startup that requires support to continue its work and you meet the criteria outlined below, fill in the form click on the "Ask for Support"
More information can be exchanged with EBN – European Business and Innovation Centre Network - https://ebn.eu/
NFT Launch to support WOMEN entrepreneurs in the UKRAINE
Sign up and set a profile at www.asalp.io – NFT Charity Platform on the carbon neutral Algorand Blockchain protocol (one of top 30 cryptos) - I put these easy instructions for our foundation  to follow!  No cost to sign up for either! 
More information can be exchanged with Women's Entrepreneurship Day Organization/#WomenWOW #ChooseWOMEN - http://www.womenseday.org 
 
Providing business opportunities for the women from Ukraine that are based in Netherlands providing office support for free and providing them easier access in visiting institutions (like Chambers of commerce and banks) that might support them in the process of starting a business in Netherlands. Supporting them in the transition as well of searching a job.
BPW Solidarity with Ukraine, BPW International is very concerned about the war in Ukraine. 
They have an Affiliate Club in Ukraine, BPW Chernihiv.  With the fundraising campaign of BPW International they want to organize help for their club and for women and children's refugees. The collected money will benefit the club members in Chernihiv and women and children's refugees.
More information can be exchanged with Business Professional Women (BPW Europe) - https://www.bpw-international.org/