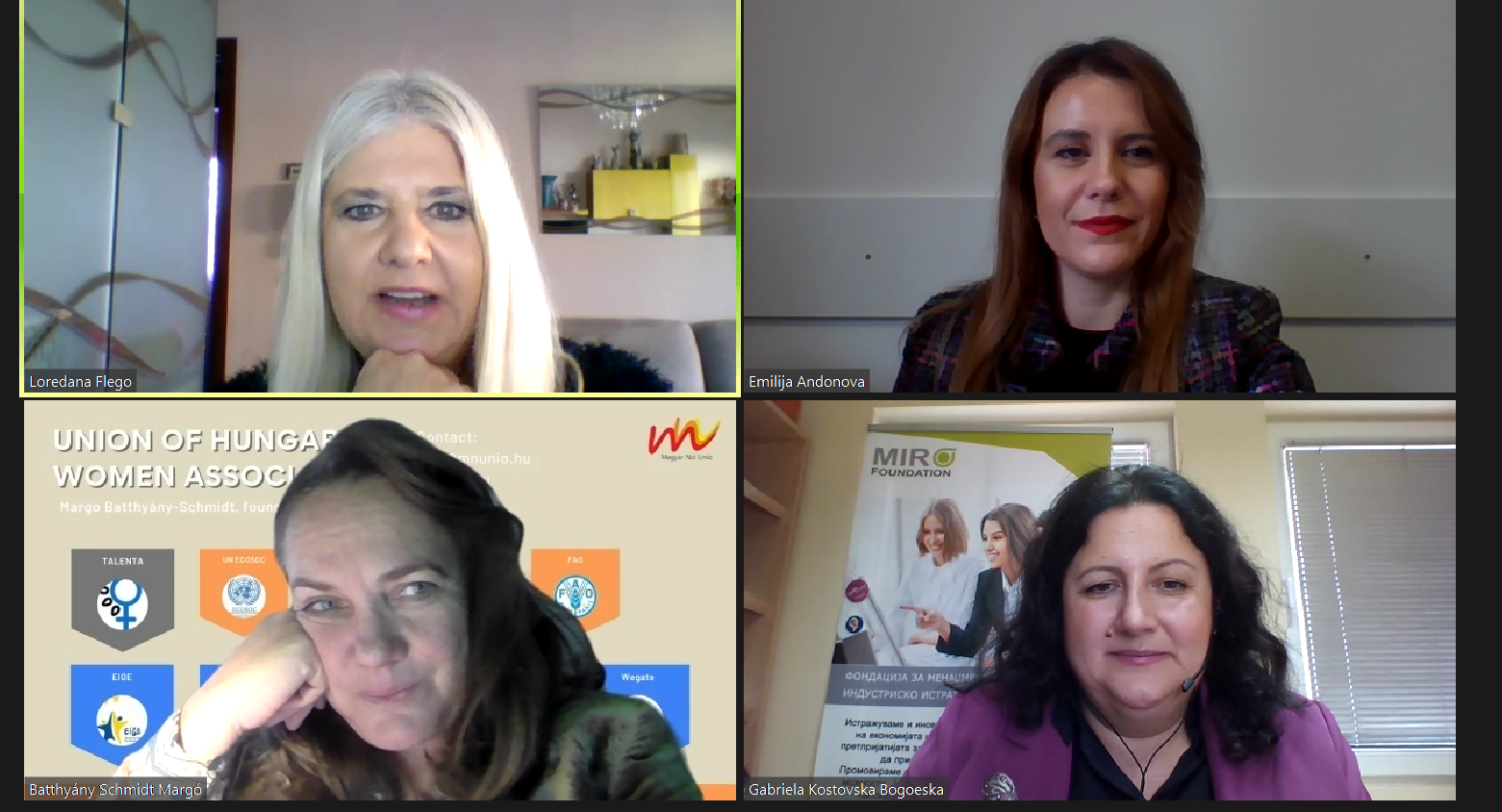 Publish Date:
29 November, 2022
Women's economic empowerment is a "transformational process" achieved through, among other things, skills training. At the same time, encouraging entrepreneurship and empowering women to become not only wage-earners, but also jobs creators, is one of the most impactful steps we can take in addressing some of the disparities we see today. Women's economic empowerment boosts productivity, increases economic diversification and income equality in addition to other positive development outcomes. Increasing women's and girls' educational attainment contributes to women's economic empowerment and more inclusive economic growth. Education, upskilling and re-skilling over the life course – specially to keep pace with rapid technological and digital transformations affecting jobs—are critical for women's and girl's health and wellbeing, as well as their income-generation opportunities and participation in the formal labour market.
WEgate facilitates this process by highlighting the best practices of our community members. Therefore, on November 24th, the WEgate team hosted a peer-learning webinar titled ''Empowering women through skills development!'', with creative, inspirational, and knowledgeable speakers eager to share their best practices, giving participants the opportunity to replicate or join already existing, successful practices.
Sharing best practices plays a huge role in daily learning and motivating women entrepreneurs. By bringing the concept of presenting the highest level of performance closer to women entrepreneurs, we are providing inspirational stories that motivate and inspire other women entrepreneurs to take action. The power of connecting with other like-minded individuals should not be underestimated, and mentorship should be the goal in any industry to ensure women receive as many resources as possible. The webinar introduced three incredible women who are the driving forces behind successful organizations in women's entrepreneurship and have implemented fantastic initiatives and projects to support women entrepreneurs.
Loredana Flego, Project Manager at NeroSuBianco, a consultancy company active in coaching, supporting, and training small and medium-sized enterprises in the field of industry and circular economy, gave the first round of presentations. Loredana enjoys contributing to women's empowerment by leading a business association that assists primarily women with start-ups and professional development both in her home country and in socially and economically disadvantaged international areas. She introduced the DITA - an innovative platform for digital transformation, a tool that supports the skilling process for women in business, and a method for upskilling and reskilling. A brief overview of the DITA and its impact on connecting complementary training schemes across Europe focused on Digital Transformation enabling technology knowledge domains was presented. DITA as a tool provides displaying the connections between different training programs and organizations and assisting users in finding the programs that fit their needs by providing a mix of training opportunities in response to the challenges of industrial sectors. The DITA is increasing access to upskilling and reskilling training opportunities for the European workforce of today and tomorrow with this initiative.
Margit Batthyány-Schmidt, Founder and President of the Union of Hungarian Women, an NGO founded in 2013 that focuses primarily on rural women, followed. The Union of Hungarian Women aims to act as a bridge between women and decision-makers for economic, social, employment, educational, environmental, health preservation, and consumer protection decisions to be made for the benefit of women and their families, and for those decisions to support innovation. Margo is a member of several international organisations and businesses, primarily those focused on women and agriculture. She introduced the participants to the TalentA education and support program for women farmers. She presented the plenty activities they held with the support of TalentA programme such as: hybrid event "UN International Day of Rural Women" with 60 participants, an online education program (17 lectures: creating communities, negotiating, developing a business plan, presentation techniques, agricultural digitalization, cyber safety, food security, investors , etc.), Award ceremony on the Earth Day and 1st 2nd 3rd prize from 13 applications totally up to 10.000 USD support.
Emilija Andonova, Programme Coordinator at the Foundation for Management and Industrial Research, introduced the attendees the National platform for women entrepreneurs and how it connects and empowers women entrepreneurs and stakeholders. She is a member of several CSO platforms/alliances/networks, as well as joint activities with academia, including various working and thematic groups for the development of women entrepreneurs at the national, European, and global levels. Emilija is SME Chair for the Vardar region under the G100 initiative, as well as a member of the National Platform for Women Entrepreneurship. The National platform for women entrepreneurs provides a variety of activities for women entrepreneurs, organisations working in the field of women entrepreneurship, and stakeholders involved in the development of programs and measures for women entrepreneurs. From the formation of various sector and thematic groups to the formation of a community council and advisory board, to the organization of Annual Summits, providing collaboration with local self-developments, and cooperating on the creation of Councils for women entrepreneurship, the team of the National platform for women entrepreneurship provides support in various fields for women entrepreneurs. Women entrepreneurs can participate in WE radio by sharing their success story and all the challenges they faced when starting their business.
This webinar is part of WEgate's peer learning webinar series to share the knowledge of Europe's renowned companies and organizations working in the field of women's entrepreneurship.
If you missed this WEbinar and would like to watch it again, you can find the recording below: